Bravo for Imposters
Hang on for a minute...we're trying to find some more stories you might like.
"Always forward, never back."
This quintessential quote, stolen from her high school motto, perfectly describes Maddie, a dedicated con artist who uses her beauty and charisma to seduce men into marriage. 28 to 30 days later, she disappears from their lives, absconding with their life savings and leaving nothing but a url written in red Expo marker and a yellow Manilla folder in their freezer.
Imposters, a series released by Bravo in February, 2016, hooks its audience within seconds of Episode 1.
Usually heartbroken, infuriated, and confused, Maddie's victims almost never find closure to their 6-week whirlwind romances, and what she took in so short a time takes years to rebuild and recover from. That was until her last three targets: Ezra, Richard, and Jules.
"The enemy of my enemy is my friend."
–ancient Proverb
With nothing to lose and relentless questions lingering after their ex-wife spontaneously evaporated from each of their lives, these unlikely friends begin to collaborate in order to regain what they'd lost and get answers. The only problem is, they have no idea who they are looking for.
Like any good con, Maddie's true identity is top-secret, and she does a magnificent job of transforming herself into an entirely different woman for each of the victims. A shape-shifter and a psychological magician, Maddie's character adapts to perfectly align with the most attractive qualities to her victim.
For Ezra, an employee of his father's family company, Maddie evolves herself into Ava, a French woman, who dazzles Ezra with her playful Parisian accent and quirky charm. For Richard, Maddie becomes Alice, a bomb-proof blonde, who gives him the motivation to chase his dreams with confidence. For Jules, Maddie is Cece, a punk inspired bartender, whose wild side lures Jules into eloping without a second thought.
She's seductive, charming, sly, wily, and most importantly, she swindled them all. Eager to uncrack the code of this mystery woman, the penniless three head off on a seemingly wild goose chase to track down their ex-lover, and the suspense only rises from here.
Imposters is perfect for escaping reality, one episode at a time, and transporting yourself into the deceptive world of cons. It's fast-paced and dramatic, guaranteed to tug at the heartstrings of thriller-lovers and romantics alike. The characters are so clearly flawed individuals that it makes them relatable and more realistic than traditional "spy" movies, which personally makes the show that much more enjoyable.
Additionally, the show truly demonstrates how easy it is to be played by someone if they know what you're longing for, and how human desperateness can lead to the neglect of personal protection and effective evaluation of a situation that seems "too good to be true."
Aside from the plot itself, Imposters has a remarkable set, and undeniably talented actors. The amount of wealth that is intended to be present in the show is perceivably accurate, and for a show that takes place in cities across the United States from episode to episode, the show does an incredible job of portraying those backgrounds.
Filled with suspense, drama, romance, and a bit of James Bond inspired thriller, the series, Imposters, is definitely binge-worthy this spring break. With only one season out, it's the perfect show to get hooked on this spring break, as it's available on Netflix now, and the second season is to be released on April 12, 2018.

About the Writer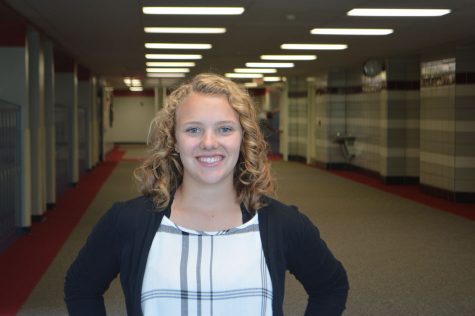 Nataly Panczyk, A&E Editor
Nataly Panczyk is currently a junior at Palatine High School. She is involved in many activities in addition to Cutlass including Pirates and Politics,...