Lightning beats out both Pirates and Wildcats
Palatine's home opener did not turn out how the Pirates had hoped it might. In a game that was neck and neck between the Pirates and Libertyville Wildcats, Mother Nature ended up winning. And it wasn't the only game she won last night, storms also postponed Rolling Meadows and St.Viator, Conant and Lake Park, and the Elk Grove and St.Charles North game.
Skies were clear for the start of the game, where the Wildcats scored right off the bat. But with a pass to senior Cam Cornelius, the game's MVP, the Pirates tied it up. On the next play, the Pirates were unable to make a first down, but racked up another three points with a field goal by Hilmer.
The second quarter, the Wildcats showed off their speed and impressive O-line. The Wildcats scored three more times before the Pirates could get a hold of the ball. With 1:10 until halftime, and a score of 27-10, Cornelius returned a kick for a touchdown. With 50 seconds until halftime the Wildcats were inching closer and closer to the Pirate goal line, only or be shut down by none other than Mother Nature herself.
While cheerleaders and spectators ran for cover the second it started raining, the Pirates stayed on the field until they were forced off. Once the lightning detector went off, it was all over. Before the rain started to pour, the score was 27-17 Libertyville. The Pirates will resume play at 11 a.m. this Saturday.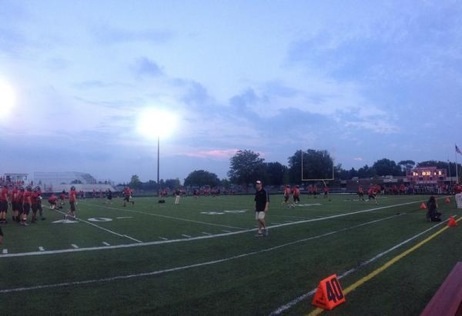 Leave a Comment
About the Contributor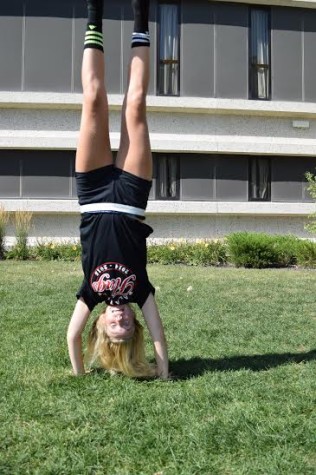 MaryRose Weatherton, Sports/Twitter Editor
MaryRose is a senior at PHS.