HOSA state a success
Hang on for a minute...we're trying to find some more stories you might like.
After months of preparation and studying, PHS HOSA members were ready to take on state. HOSA, or Health Occupations Students of America, is a competitive club that has been around since the 1970s. Its goal is to empower students to become leaders in medical-related fields through education, collaboration, and experience.
HOSA provides a wide variety of events that students can choose to participate in, which fall under one of the following categories: health science, health professions, emergency preparedness, leadership, and teamwork. After selecting an event, one must prepare for preliminary rounds, which determine the teams that will compete at state. Depending on the event, each preliminary is different. Some require taking a test, and others require the submission of a presentation.
From PHS, 32 students were selected to advance to the state competition. On Feb. 28, they gathered their AEDs, scrubs, and suitcases, and loaded the bus for a three-hour drive to Decatur. Upon arriving to the Holiday Inn hotel, advisors Victoria Deguia, Charles Filipek, Christian Keller, and Karisa Andrianopoulos instructed everyone to change into their business attire and head over to the convention center. Throughout the rest of the day and the day after, all 1027 HOSA participants competed in their respective events during their scheduled times.
At awards night, PHS proved to have correctly applied their medical knowledge as 27 out of the 32 students who competed were recognized as top ten finalists in their event, 12 earned medals, and 2 medaled twice. For those who received a medal, they are automatically invited to attend HOSA Nationals in Dallas, Texas from June 27-30.
PHS students competed strongly at state this year, and look forward to the students going to nationals will continue to represent the school with strong pirate pride.
Knowledge test: Pharmacology
Konrad Malik – Top Ten Finalist
Knowledge test: Transcultural Health Care
Divya Murali – Top Ten finalist
Medical Reading
Christina Annerino – Top Ten Finalist
Tamara Haughton – Top Ten Finalist
Medical Spelling
Shruti Satish – 3rd Place
Personal Care
Tamesha Conrad – 3rd Place
Veterinary Science
Joshua Davis – 3rd Place
Divya Murali – Top Ten Finalist
CPR/First Aid
Jaime Henning / Michaela Kueker – Top Ten Finalists
Public Health
Lily Morris/ Shamoun Daudi/ Dheepa Anandan/ Zachary Cherian/ Shruti Satish/ Radhika Patel – 2nd Place
Extemporaneous Health Poster
Ingrid Franco – Top Ten Finalist
Extemporaneous Writing
Emily Joyce – 1st Place
Health Career Photography
Margaret – Scovic – 1st Place
Researched Persuasive Writing/Speaking
Dheepa Anandan – Top Ten Finalist
Community Awareness
Jessica Streepy/ Serena Escalona/ Emily Joyce – 3rd Place
Creative Problem Solving
Anushri Gupta/ Nithya Arun/ Elena Mandarino – Top Ten Finalists
Health Career Display
Sara Kielba/ Reba Vettiankal – Top Ten Finalists
Public Service Announcement
Margaret Scovic/ Alexandra Lloyd/ Allison Aldag/ Kacie Filian – Top Ten Finalists
Students who place in the top three of their category get an automatic invite to compete in the International Leadership Conference in Dallas this June.

About the Writer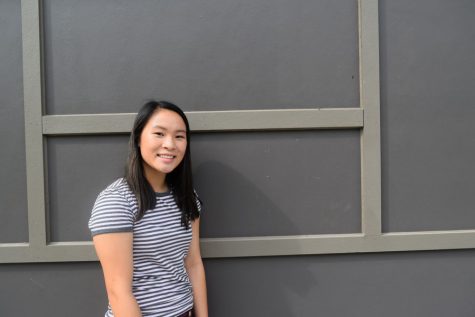 Lily Morris, Reporter
Lily Morris is a junior at Palatine High School who is involved in several activities at school. She is a co-president of Equality Club, and is a member...