A recap of the D211 Career Expo
District 211 held its first Career Expo on Wednesday, April 4. PHS hosted the event in the main gym from 4:30 to 6:30 p.m. 
The event was free and was open to all District 211 students; bus services were also provided for those interested.
The Career Expo offered students an opportunity to meet with professionals and company representatives from 16 different career clusters.
"I think the expo is a good opportunity because it leaves students open to discovering new companies in fields they would be interested in," PHS junior Fidan Malikova said. "It opens up opportunities and they're able to discover new interests and pursue ones they already have."
The event also allowed students to explore particular careers and find potential jobs, internships, and apprenticeships. Above all, it gave them a chance to network with companies.
"It's a great networking event," District 211 Internship Coordinator Jan Brottman said in an article from the D211 Post. "It gives area businesses an opportunity to invest in the next generation. It is a great community outreach program for these businesses which will allow them to close the skills gaps many companies are facing."
The Career Expo featured 99 companies, which ranged from local businesses such as Arlington Crest Farms to large corporations such as AMITA Health.
During the event, two optional information sessions were held in rooms 191 and 193.
The first session focused on workplace skills, and featured a panel of employers who spoke about what they look for in an employee.
The second session consisted of a review of the resources for college major and career exploration provided to all D211 students navigating their options during high school.
Ultimately, the Career Expo was a great opportunity for any and all students considering their options after high school.
Regardless of whether a student intends on entering the workforce or continuing their education, this event enabled them to explore any field that peaked their interest while still in school, as well as consider potential jobs or careers after graduation.
About the Writer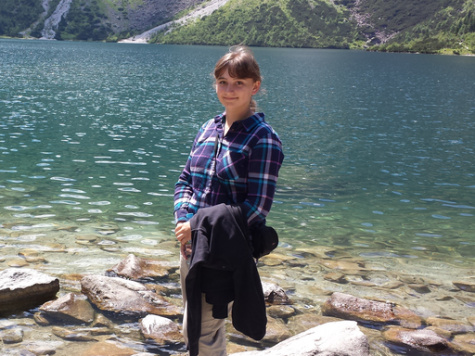 Monika Juras, Opinions Editor
Monika Juras is a senior at Palatine High School. She enjoys reading adventure and fantasy novels, writing, riding her bike, and spending time with friends....