Yearbook Question of the Week!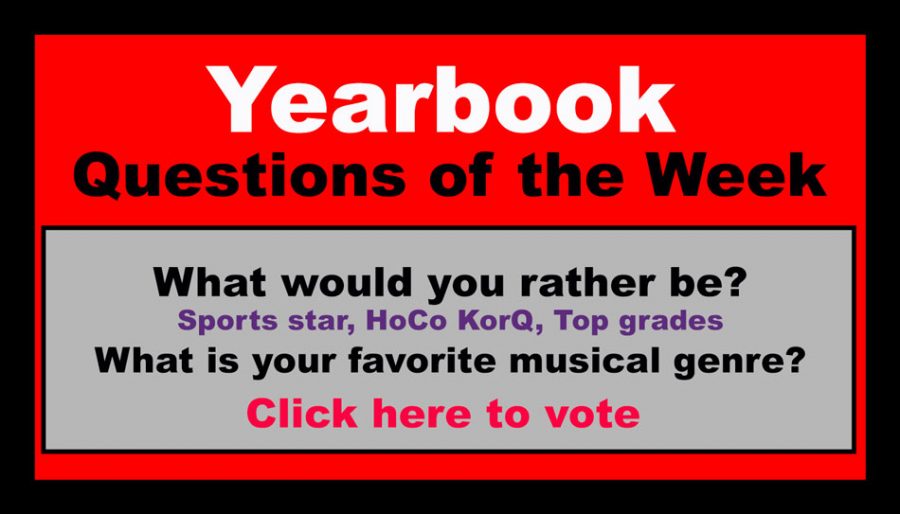 Kathy Hernandez Rocha, Contributor
September 25, 2018
There will be new questions every week and the results of each question will be published in the 2019 yearbook. We want to compare the different likes/answers/results/opinions of each class—freshman, sophomore, junior and senior.
Answer this week's question HERE.