Time for seniors to think about college (and money)
Hang on for a minute...we're trying to find some more stories you might like.
As the season for college applications begins for Palatine High School seniors, there is one important thing to keep in mind: everybody should fill out a Free Application for Federal Student Aid application. Students typically feel stressed about filling out college applications, but a lot of students are stressed out about the financial aspect of college as well. FAFSA can help minimize the financial stress behind going to college.
FAFSA is the free application for student aid. This allows students to obtain federal grants, loans, and work study programs (studentaid.ed.gov). This basically allows students to obtain free money (money towards college that does not have to be paid back). FAFSA has been around since 1965 and it is funded by the U.S. Department of Education. They provide over $150 billion in student aid each year.
Shannon O'Brien, a Palatine High School counselor that is in charge of everything related to college, has some advice to give seniors who are filling out the FAFSA application.
"I recommend that all students/families who are eligible to fill out the FAFSA do so regardless of income," O'Brien said. "The FAFSA is official documentation of a family's financial profile & it will give the federal government, the state government and specific colleges/universities schools the information it needs in order for a family to be considered for grant award money or loan options to assist a family in paying for a college education."
FAFSA began on Oct 1 and can be filled out at any time but it is best to fill it out as early as possible.
"My suggestion is that families complete this application as close to Oct 1 as possible to claim their spot in the "virtual" line of potential financial aid awards," O'Brien said.
Although students can fill out FAFSA whenever they'd like, money could potentially run out the longer students wait. There are many opportunities that students can take to help minimize their financial stress towards college. FAFSA is among one of these opportunities and all students should take advantage of this and keep in mind that there are allows options for financial assistance when it comes to college.
If students need more information about financial aid or college in general, they should go to college night. College night will take place at Palatine High School from 6:30-8:30 on Oct 10.

About the Writer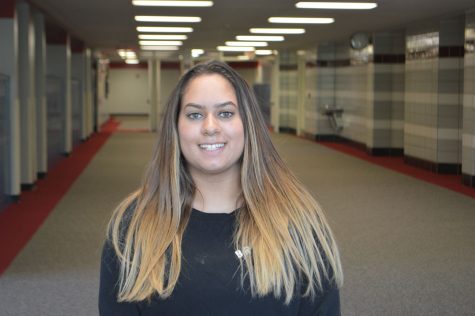 Soraya Elhoumaidi, Reporter
Soraya is a hardworking senior who enjoys writing and getting to know people. She loves journalism and photography. She hopes to one day move to New York...