Girls tennis wraps up another successful season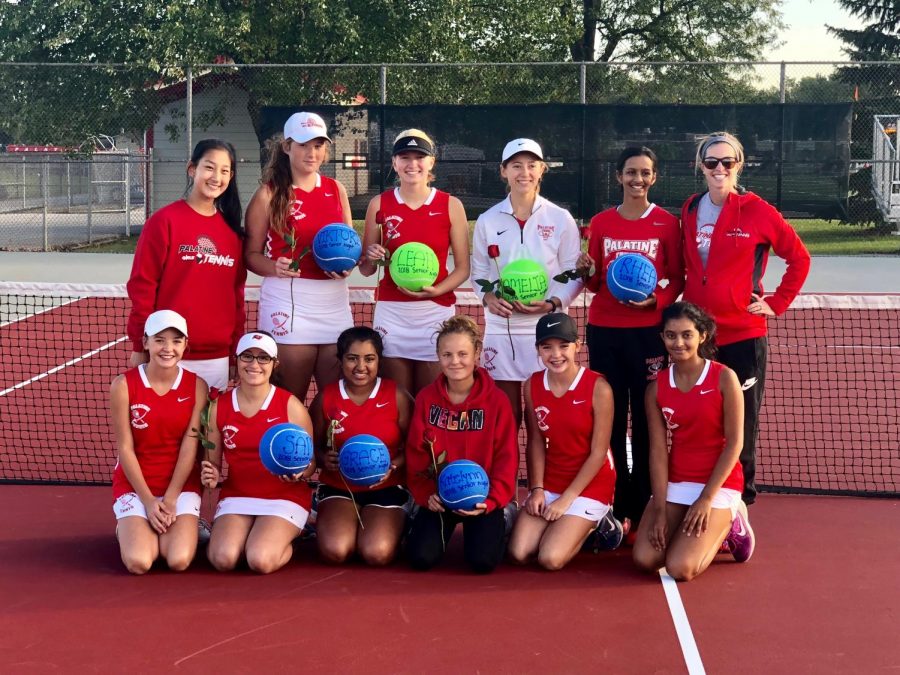 Last Friday Palatine high school's girls tennis team played their last game of the season, and for the seven seniors on varsity tennis this season has been one to remember.
The varsity team consists of eleven spots, making getting to play at the varsity level a considerable challenge. When the team was formed at the beginning of the season, majority of the girls were new to varsity.
"We made a really strong bond quickly, even though nearly half our girls were new to varsity," Varsity senior Grace Koshy said."Having that close bond made it an overall good season."
Over their season the team made significant progress, Senior player Leah Bradley moved from 3rd doubles during her junior year on varsity to 1st doubles her senior season. Bradley has played all four years and has only been improving in that time.
"We all got into very close games at some point," Koshy said. "We almost always pushed through and won."
Senior players Grace Koshy and Rhea Akhaury have also been playing tennis for Palatine all four years and have made significant progress as a doubles pair. Akhaury and Koshy are the only doubles pair to stay together for both years they spent on varsity.
"
I hope that all the girls get along as well as we did, and that they have an amazing season."
— Grace Koshy
"The highlights of our year together were bus rides to our meets and our team dinners," Koshy said. "I think a lot of girls will remember some of our dances that we did on the court, or the number of times people fell."
While the girl's season has come to an end PHS is still hosting state, meaning more responsibilities for the Palatine teams.
"We get to school at 7:30 every morning to make sure there is no trash on the courts, that all the nets are at the correct height, and more." Koshy said. "Throughout the day we help the players find things like the bathroom or trainers and help keep the games moving along."
With majority of the varsity team being seniors, next season will bring in a large number of new players.
"The team next year will be almost entirely different," Koshy said. "I hope that all the girls get along as well as we did, and that they have an amazing season."
About the Contributor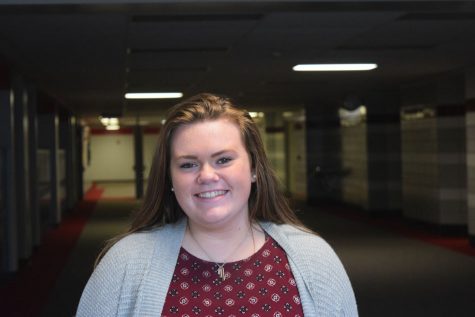 Caroline Philbin, Sports Editor
Caroline Philbin is a senior at Palatine who enjoys photography and journalism. She plans to attend Loyola University, Chicago with a major in journalism...