Student council works to make dances fun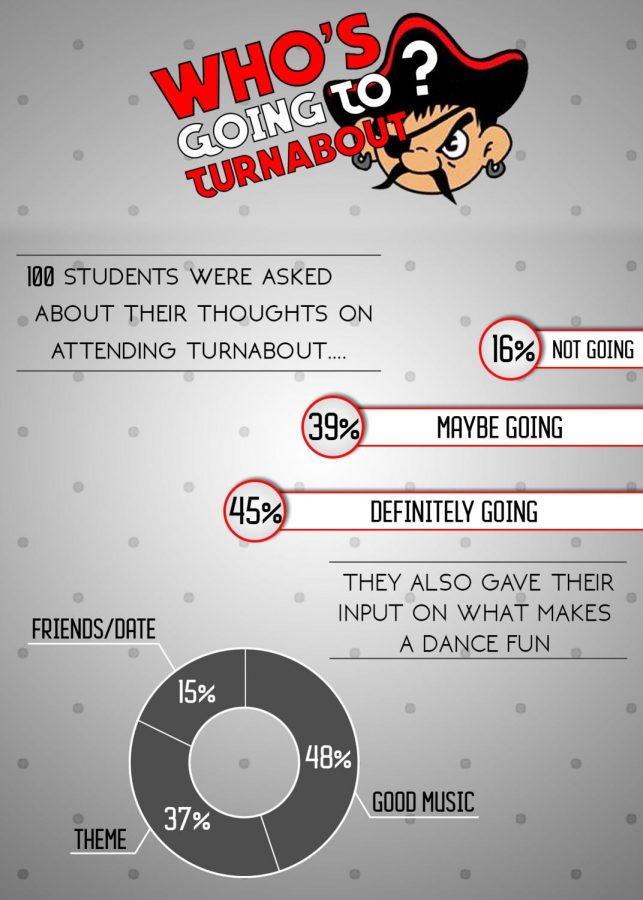 Maggie Walsh, Contributor
February 21, 2019
Twice a year, the Student Council Executive Board sits down to begin the process of planning a school dance.
The first decision we must make is what type of event it will be. While Homecoming remains a classic, formal dance every year, our winter dance has gone through many phases throughout the past four years. It is all based on feedback we hear through surveys, and even just from students and teachers chatting about how the dance was or what they wish was different. However, we often encounter the fact that it is impossible to please everyone.
"It gives students something to look forward to after weeks of hard work in school, and it is a great way for students to be with their peers in a less stressful environment," StuCo President Jamie Henning says.
Once the type of the dance is set, it is often left up to Student Council members in our general meetings to pick a theme. Once a theme is decided, it goes back to our Executive Board to devise a plan to accomplish the tasks laid out for us, one of the biggest being decorating the gym and gym hallway to portray the chosen theme. Then, of course, we need to plan how we will advertise for the dance. And then there is the organizational part of it: figuring out how we will assemble our members and divide and conquer to get everything done.
As the Vice President and artist of the group, I spend hours hand drawing our posters and advertisements, coordinating and editing spirit week and promotional videos. I also draw concept sketches for the spaces which we design- and it's safe to say, it's not as easy as it looks.
School dances are also so much more than just an event to attend with your friends. A school dance is now something that anyone can enjoy- and it is not only the event itself that brings people together.
The planning and organizational aspect requires people with varying talents and abilities to come together an work to achieve a common goal. Creativity, leadership, and willingness to help are just a few of the items we need to make a school dance happen.
Even those who don't necessarily enjoy attending dances can get involved in making a big event of this nature come together, and learn how to better understand the mechanics and the science of tailoring to the culture of the student body.
Plus, for many students, school dances are fun!
"School dances provide a fun opportunity for students of all grades to forget the daily struggles of being in a classroom, and they give us a chance to socialize outside of our squeaky desks," says Kayla Parchim, Student Counselor Director of Internal Relations. 
We are so excited to present Turnabout 2019 "Fire and Ice!" Tickets are on sale now for $15 each at the cashier and online!