Palatine battles Saint Charles North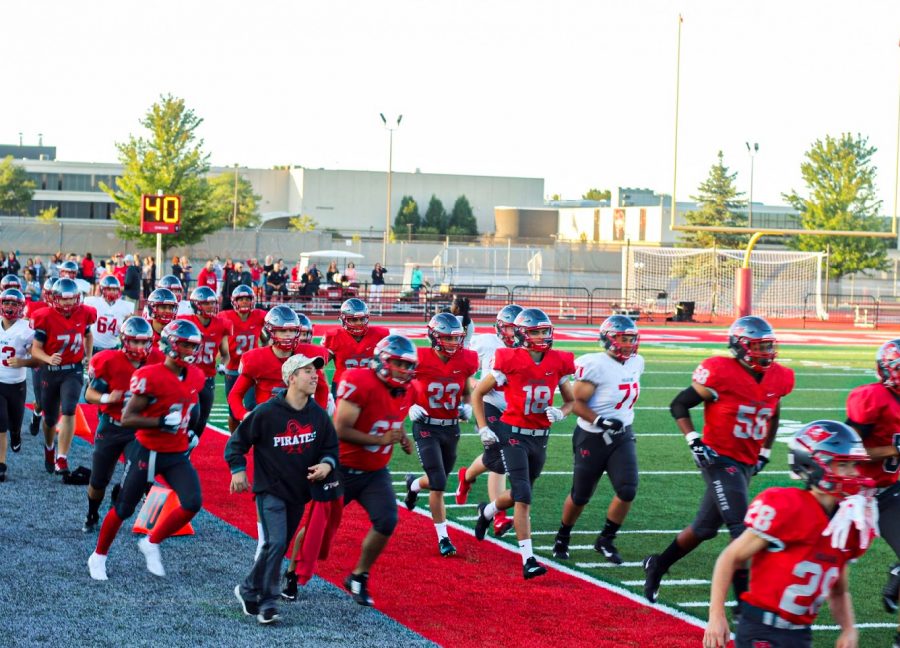 Sept. 6th was Palatine's first game of the year at home against last year's tenth team in state: St. Charles North. 
The Pirates were looking strong through the middle of the second up 14-0 until a couple of forced fumbles and sloppy possession started to turn the tides for the North Stars. 
The North Star's battle in the first half was basically all defense with Palatine scoring a couple of touchdowns. Late in the second quarter, Palatine gave up a touchdown to end the half. 
Both teams went into their locker rooms having played pretty solid and determined to take the next half. It was a tight game and both teams knew it was the deciding factor. 
As soon as the ball was kicked off to start the second half, it looked like the pirates were starting to lose momentum, while St. Charles looked hungry and determined to keep the title of tenth team in state. 
They did just that, with multiple touchdowns and offensive drives giving the team a lead of 21-14. Their defense also put on a show by stopping the Pirates multiple times whilst Palatine tried, to no avail, to get some life back on their side.
With a finishing field goal to end the game the pirates gave up a tough loss starting off their season 0-1 and looking for redemption next week against the Rolling Meadows Mustangs.