Service club organizes "pink out" to support breast cancer research
Hang on for a minute...we're trying to find some more stories you might like.
Service club is raising money for breast cancer awareness through their "pink out" fundraiser. They will be selling t-shirts and pins Oct. 9, 10, and 11 for Friday's pink themed game.
"This event has been something we've done for 20 years and in years prior we've managed to raise 6,000 dollars, so we're really excited about it," service club co-sponsor Andrea Guthrie said.
Service club will be selling Pink Out shirts and pins on the days before the game and during the game on Oct. 11. All of the money from the sales will be donated to the American Cancer Society, who help those who face cancer. 
"Pink out is meant to raise awareness to breast cancer as several staff and students have been affected by cancer," service club co-sponsor Brittany Berleman said. "It's more than just an event to them, it's a celebration of fighting back."
"We thank our students and staff and we encourage you to purchase any merchandise," Guthrie said. "Anything to raise awareness helps us."
If you've already purchased a pink out shirt in previous years, feel free to wear it as well—service club appreciates any support that you can provide to raise awareness about cancer. 
"Our goal is to make the community of Palatine a better place," Berleman said. "We do this by helping  out and volunteering at local places that need that help." 
If you can't afford a pin or shirts, have no fear. You can still support Pink Out, and the best part? It's free. Service club will be giving out ribbons which you can use to write the names of those you know who have fought cancer. 
Berleman also says to look out for our pirates during the Oct. 11 game, as they'll be wearing pink socks to help out with the cause. Students will find no trouble seeing them against the green field.
About the Contributors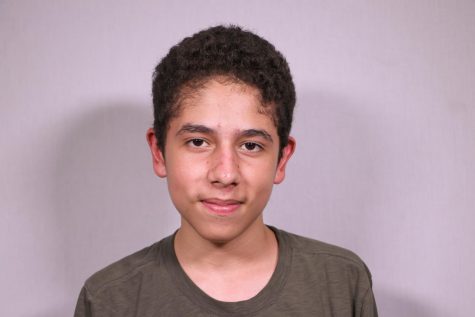 Steven Keferlis, Reporter
Steven Keferlis is a Freshman at Palatine High School. He is a member of both the Speech team and the Cutlass staff. Steven is passionate about writing...