LGBTQ themes in "It: Chapter 2" reflects the need to overcome stigma and fear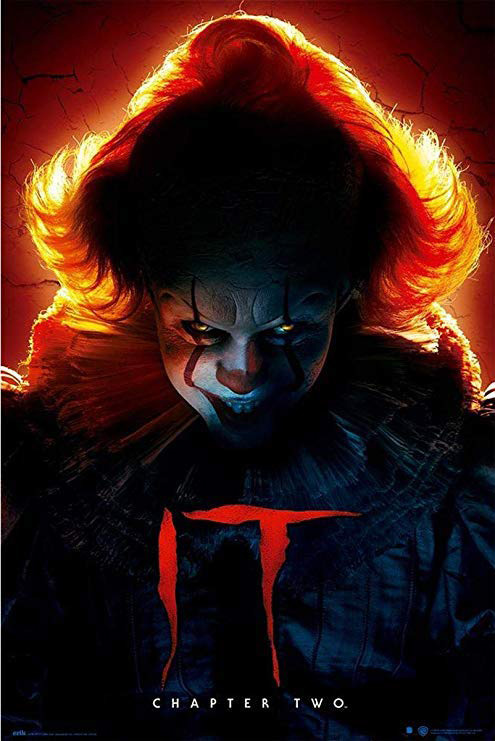 Emily Maltais, Reporter
October 11, 2019
(Warning: may contain strong content)
With the major release of director Andy Muchetis It: Chapter 2, it's social commentary on small town homophobia surfaces important discussions of the continuous battle for equality. 
The movie opens with a gruesome hate crime of a gay couple almost beaten to death by the small town residents. The couple, Adrian and Don, are shown having a verbal altercation with the town boys due to the boys calling Adrian and Don a homosexual slur. The couple walks away but the boys stalk and beat them. Eventually Adrian is pushed over a bridge, falling into the water below. Pennywise extends his arm out to Adrian and eats him. 
"Even though IT looks like it's a movie about a clown from outer space, it's a movie about how f-cked up humans are." In an interview with TIME Magazine, Mucheti explains, "It would be naive to omit [Adrian's death], It's part of IT's DNA."
Many viewers were shocked after the scene however, Mucheti explains the homosexual violence is a demonstration of how Pennywise feeds off of fear.
Many felt as though this opening was a "cheap shot" to shock the audience by exploiting homosexuals. While this scene is understandably disturbing, the nature of IT is to feed off of fear.
This does comment on the social violence inflicted upon homosexuals, the main purpose was to show how Pennywise uses this social stigma as a way to feed off of people's fear. 
Further reflecting the idea that Pennywise feeds off of the fear enacted by social stigma is Richies internal battle with his own sexuality. Beneath the main plot involving the battle with IT, the story diverges into subplots of each character being required to find something meaningful from their childhood. By doing so, each character revisits old memories and battle with their past.
Richies specific journey involves him playing video games with a boy. When Richie asks the kid to play another round, the boy is revealed to be Henry Bowers, the towns psychopathic bully, cousin. Henry his cousin call Richie homosexual slurs and tell him that he doesn't belong in this town. When Richie revisits his childhood, he is revisited by the fear of being exposed as a homosexual. 
Mushietti refers to Richie's internal struggle in an interview with Collider, "Richie is gay and his fear was to basically, expose it and at the end, too, he just lets it go. I think it's the same as all the other guys, the trauma they had, they are not able to face it and overcome it. They can't go on with their lives."
Richies internal struggle with his sexuality is thoughtfully interpreted and portrayed in a realistic scenario considering his traumatic childhood. The fear of being exposed as gay highlights the true extent of how IT manipulates people in order to feed off of their fear.
I would rate this movie a four out of five. I believe the LGBTQ themes were tasteful and not offensive. While the scenes are emotional and somewhat violent, these scenes were needed to show the true extent of how IT feeds off of fear. I would recommend this movie to anyone wanting to watch a story about the necessity of friendship and the journey one must go through in order to overcome trauma.