Palatine hosts 24th annual halloween fest
Palatine High School celebrates its 24th annual Halloween fest Oct. 24th. Around 30 clubs participated to make it a perfect spooky environment for the kids attending. 
"Our staff is wonderful about donating candy but also local businesses donate candy and money to purchase candy." Cynthia Rogers, the Administrative Assistant to Principal Tony Medina, said.
Every year, different clubs from PHS host rooms to make a fun event for the kids. The activities the clubs set up range from coloring and petting animals to sports like golf, baseball, and soccer. 
"I teach business education specifically accounting and marketing," Brent Carroll said, "We've been doing this for a number of years probably, with baseball since I started about 20 years and then golf when I took over as an assistant golf coach we kind of combine the two."
Many children came accompanied by their parents, they visited multiple club rooms, collected candy, and had a good experience. 
The speech team set up a petting zoo in their room. Instead of bringing farm animals, speech brought in exotic and wild animals, such as lizards. 
"I'm Megan and then that's my daughter Addison and she's 20 months, and then this is Jordan and she's four months," Megan, a parent attending the event with her children, said. Megan was riding small vehicles in the cafeteria while her daughter was holding Jordan.
 "It's my second year bringing Addison here and she's enjoying it, Jordan seems very interested in everything," Megan said. 
"It's a good environment, children play with each other, there's a lot of interesting stuff like the mini corn maze, my little boy likes it. He's going to different rooms just to collect a lot of candies, he made some new friends," A father attending the event said. "Palatine High School does an amazing job each year, teenagers are really welcoming and are putting a lot of effort in trying to make our children happy."
The Halloween fest was a success, many children left with a smile on their faces and a bag full of candies. 
About the Contributor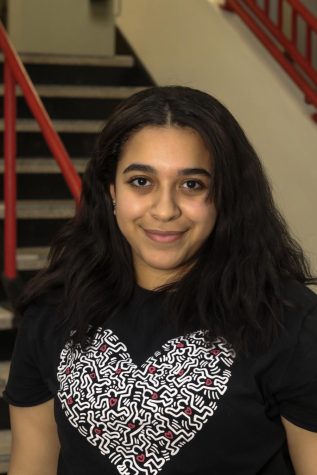 Hind Souhail, Reporter
Hind Souhail is currently a sophomore at Palatine High School and she came from Morocco during summer. She first joined Student council as her first experience...