Jordan brand reveals fall and winter heat
2019 has been a busy year for sneakerheads. There's been so many drops from Jordan retros, Nike, Adidas and more. Most drops are sold out–many of them within minutes of release (Shattered Backboards most recently; not to mention the Travis Scott collaborations). 
Now is the time for sneakerheads to plan for the next wave of heat. I'm previewing the top shoes for the 2019 Fall/Winter to share with you all. This will be a two-part preview of the 9 shoes I chose at the top of my list because of how they look or how important they compare to other shoes out there.
The year of 2020 for shoes is already looking really good, but we have to finish the last months of 2019 strong. Here are the shoes I picked out.
Jordan 8 "N7"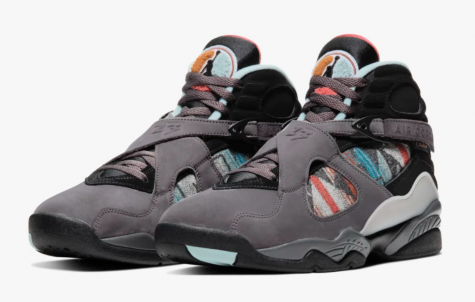 On November 7th we have the Jordan retro 8 "N7" for men. These have a thunder grey, light graphite, gold suede and black upper. The Native American look is what makes these so unique from other Jordan 8s for the winter season. The N7 shoes benefit the N7 project. This partnership with Nike helps get Native American kids involved in youth sports. This would be the last Jordan 8 release for 2019 year. 
You could get these on the Nike SNKRS app for a price of $200
Jordan IV Pony Hairs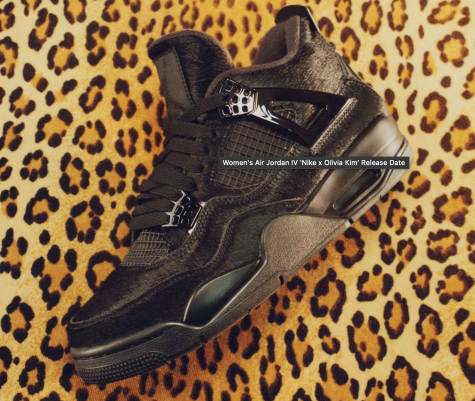 On November 8th we have the Jordan retro 4 "Pony Hair"which  is a collab with Olivia Kim for the ladies. These Jordan 4s have a pony like feel to them on the upper of the shoe and have that pony like texture. They're all black so you wouldn't have a problem matching your look to these. 
You will be able to get these on the Nike SNKRS app for a price of $190.
Jordan 5 "Island Green"
On November 11th we have the Jordan 5 retro "Island Green" for men.These have a white leather, black, and green color scheme. They have a cool leopard print to give it a snow leopard look. These might be reflective and the sole might be glow in the dark. Also might come with different colored laces like black,white, and the green color.
YouTuber BULL1TRC says, "Another very interesting, honestly it's kind of like a basic colorway, but it's very interesting because it reminds me of just like it reminds of a green bean 5."
You could get these on the Nike SNKRS app or other retailers for a price of $225
Jordan 12 "Dark Grey"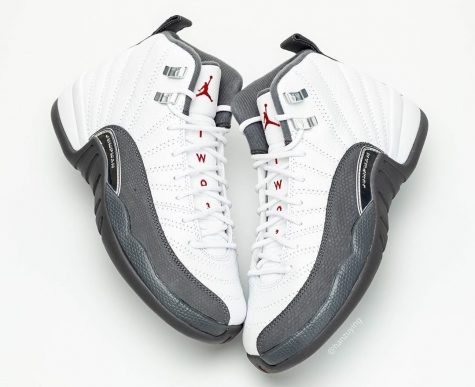 On the 21st of December we have the Jordan 12 retro "Dark Grey" for men. These have a premium white leather upper and with a grey color in the forefoot. Also hints of red on the jumpman logo on the tongue and the bottom of the sole, with metallic eyelets. 
YouTuber TonydWild says, "Trash can juice for me pass all day and if you like it, I'll cop in and flip it, so call what you want but I'm passing."
 For me, this particular colorway is a classic theme like the Cool Grey 11s and 4s. Take one look in the hallways of Palatine High School and you can see how many people want the clean looks of this shoe–just look at all the white Air Force 1s.  This gives you the same look without wearing what everyone else has.
You could get these on the Nike SNKRS app for $190.
Jordan 11 "Bred"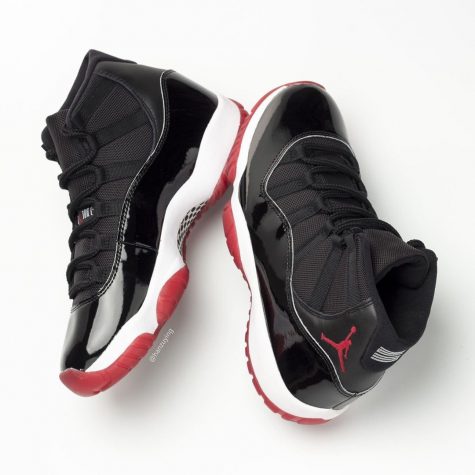 On December 14th we have the Jordan 11 Retro "Bred" for men. Now this sneaker right here is a sneaker every sneakerhead should have their hands on. With an OG colorway black, white, and red and will have the original high-cut patent leather you need to get your hands on these grails.
Unbreakable Kicks reports that, "The Jordan 11 bred are gonna have a stitched 45 on the back and I'm fine with that because it makes the shoe different"
The last release on these were back in 2012 and now they're coming back for the winter of 2019. You could get these on the Nike SNKRS app for $225.
[All images used are courtesy of Hanzuying via Instagram.]