Student Spotlight: Jenna Perkovich
The competitive Poms season has come into full swing since their competition on Nov 16 at Andrews High School in Tinley Park. The girls have been practicing and competing hard but one Palatine High School Poms girls has been the "spotlight" of PHS lately. That would be Poms girl Jenna Perkovich.
 Perkovich is a freshman at PHS this year. In the years leading to high school, she was on the poms school at her junior high school. Now, she has been on the varsity Poms team for the fall and as well as this winter.
   She has always had the drive to be on the stage, court and field for a long time. Dancing has been a passion of hers since she was young which has led her to do dance for the past 12 years. She is able to do what she loves in school and outside of it. 
    "Dance has always been something that makes me happy, and being on a team gives you the best family you could ever ask for," Perkovich said.
  Perkovich has committed a lot of her time to the sports she does. She was overwhelmed by the idea of being on a team without knowing anybody. However, it all worked out in the end. The biggest motivators she has are her parents who push her daily and Izzy Hagenbuch, a senior on Perkovich's team, who is always able to bring her mood up.
"To make it on the varsity team, you have to have a single, double and triple pirouette, Capezio, a front and center leap, four alisicone turns, all three splits and a firebird, among a few things," Perkovich explained as to what a varsity Poms girl would need to perform.
    When competition day arrives, Perkovich focuses on her mental state before her physical. She starts with turning on music to get her energy up in the morning. This helps her mentally prepare for what's to come for the day. Then, she stretches with her musical tunes before leaving her home.
    Her plans for the future continues with pursuing her passions. Perkovich plans to remain on the PHS poms team for the rest of her high school career and transition to dance teams in college. 
About the Writer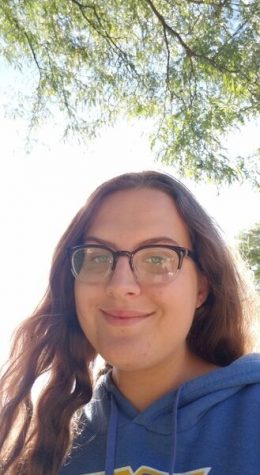 Monika Jurevicius, Sports Editor
Monika Jurevicius is a sophomore at Palatine high school and is involved in both Cutlass and Face. Jurevicius believes that good quality means putting...