Palatine library hosts winter reading program

The Palatine Public Library is hosting its annual Winter Reading Program. This year's theme is "Tales for Tales."
Registration is open from Dec. 16 through Jan. 31. Teens can sign up at the library, online at the Palatine Library's website, or by downloading the Beanstack Tracking App. The first 150 teens to sign up will receive a stylus.
"By participating you are not only helping yourself by consuming knowledge, but you are also helping the community," Library associate Kaitlin Mathers said.
This year the library is giving back this holiday season by donating to Barb's Precious Rescue.
"When teens participate they are helping a great cause. As a community we have a goal to read 7,000 books in order to receive a $2,500 donation for Barb's Precious Rescue," Mathers said. "If we can get more teens involved that takes up one step closer to reaching that goal."
Teens only need to read two books to complete their requirements. After they have finished their two books and logged them, teens will be entered into a raffle to win a gift basket.
"Anything you read counts as a book," Library associate Jessica Banko said. "Graphic novels, comic books, newspapers, they all count."
Books can be logged on paper logs or on the Beanstack app.
"Teens are very underrepresented in the library," Mathers said. "We know that teens are one of the biggest groups of readers and they should be represented in that number. This is also a chance for teens to have the chance to read for fun and not just school."
"By participating in the winter reading program, you can give back to the community and kiss up to your English teacher at the same time!" Maggie O'Brien, President of the library's teen advisory board, said.
About the Writer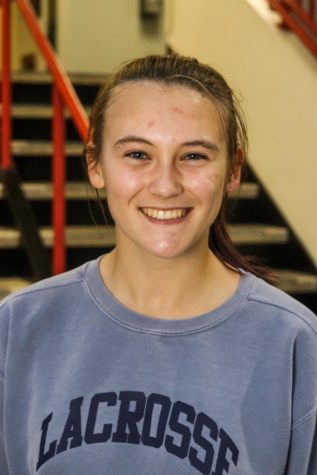 Jane Spencer, News Editor
Jane Spencer is currently a sophomore at Palatine High School and it is her second year doing Cutlass. Along with Cutlass she is also apart of Math Team...