Shoe resellers shouldn't commercialize Kobe's death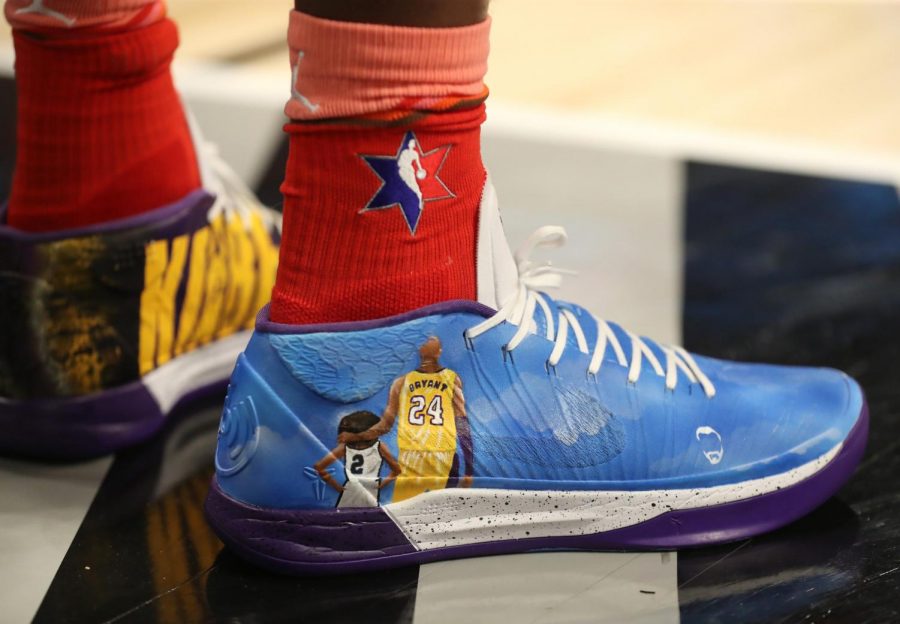 On Sunday, January 26, 2020, NBA legend Kobe Bryant lost his life in a helicopter crash with 8 others including his daughter. Like other superstar basketball players–Michael Jordan, Lebron James, James Harden–Kobe Bryant had a signature sneaker line. Kobe signed with Nike in 2003, and began to make amazing performance basketball shoes. The cost of his shoes varied from $75 to $200, sometimes reaching as high as $220. But, like with other superstar athletes, not every Nike Kobe shoe was highly sought after or produced in limited quantities to drive up the resale price. After the loss of Kobe Bryant, though, the prices of his shoes have skyrocketed on the resale market.
The sneaker reselling market has become huge over the past decade. Ten years ago, you just bought your favorite shoes and wore them till they were beat. Today, more and more people are instead reselling their shoes—buying a shoe for retail price and then selling it for a profit. The market has grown so much that there are resellers who live entirely off selling shoes for a living. Most resellers just want to make extra cash as a hobby, especially during the holiday season when resellers want money to buy gifts for their friends and family. 
Generally, resellers aim for popular shoe collaboration/exclusive shoes like the 2019 Travis Scott Jordan 6s, Off-White collabs, A Bathing Ape collabs and more. These collaborations,specific colorways, and meanings on shoes could go up to thousands of dollars. The usual profit a reseller could make easily is around $100 on a single shoe. And anyone could be a reseller—you can simply go to StockX or Goat (a shoe app where you could buy or sell shoes) and sell one of your shoes for easy money in minutes.
Resellers are using his loss to an advantage, which is just wrong. For example, the Air Jordan 9 Kobe Bryant PE came out in November of 2016 but didn't immediately sell out. That meant that the shoe got into outlet stores and the shoe was sold below retail price. The shoe retailed for $190, and outlets would usually take off $40-$50. Since the loss of Kobe Bryant the shoe is now worth $300 or more on StockX depending on size. On the Goat app, a size 14 will cost you $2,005! In fairness, this is a size 14—but how about this: a size 10 will cost you an exorbitant $545. 
That is just so disrespectful because resellers are using a tragic loss for profit. That reseller selling the shoe for $545 will make a profit of $355 if he got the shoe for retail price—it's not right that resellers are exploiting tragedy to make money. Have some respect; don't try to make money off of Kobe's death and sell a different shoe.
The resell community at the moment is just not at the right mindset and the selling/buying companies should take off all the Kobe shoes made and people who own them should respect Kobe by not selling them.