Palatine swimmers await a new pool
The Palatine girls' swim team is not only looking forward to a successful season, but a new pool as well. On Thursday, Sept. 17, the team got a peek at how their pool will look when visiting Conant's recently renovated natatorium for a swim meet.
"It's been awesome with the extra space," Conant Head Coach Justin Bickus said. "I think training's been more productive, and obviously it's beautiful in here."
With windows, eight competition lanes, better starting blocks, and a more contemporary aesthetic, it is very clear how the pool can be described as beautiful, especially in comparison to how it looked before. Previous to the renovation, all of the D211 pools had little to no restoration done since they were initially built.
Brittany Berleman, the Head Girls' Swimming Coach at Palatine, had not seen any modifications to the pool in her ten years of coaching for the Pirates. Both she and the team are looking forward to an updated pool for several reasons.
"Right now, all of the times in our pool don't count toward IHSA Championships because they have to be in yards and we have to swim in meters," Berleman said. "I also think more people will want to become involved because the pool will be nicer and it won't be so dungeon-like."
The team expresses a similar sentiment. Junior Martika Theis, who has swam and played water polo for three years with the Pirates, speaks for the whole team when she elaborates on the necessity of a renovation.
"Almost none of [the locker room showers] work and those that do don't really spray in a very wide radius," Theis said. "We always have to share and we're always bumping into each other. It takes a really long time to get ready for class."
Luckily for the team the wait is almost over. Vice Principal Michael Alther believes that construction can start as early as the end of October or as late as January and can be completed before the 2016 swim season.
"I think and I hope that because of the experiences that the company that's doing all thework has- having done the other pools- that when they do ours, ours is going to be the best," said Alther.
About the Writer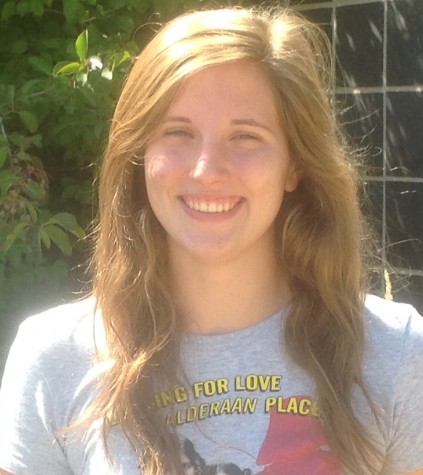 Tess O'Brien, Editor in Chief
Tess O'Brien is a senior at Palatine High School.  She became interested in possibly persuing journalism as a career after joining Cutlass in her sophomore...