Jamie Henning on varsity soccer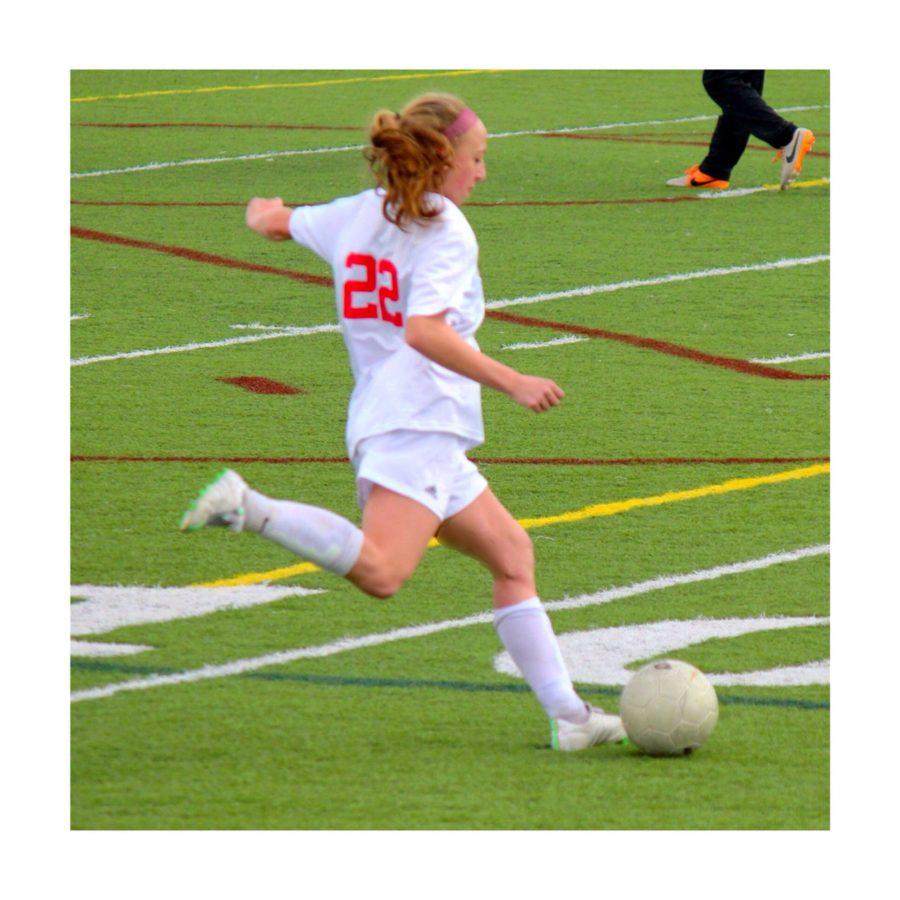 Unstoppable freshmen Jamie Henning represents Palatine High School on varsity soccer. Despite having had quite a few concussions, Henning's love for soccer never quits.
"When I'm on the field, nothing else matters," Henning said. "Nothing else in the world can distract me from it."
"I love the team atmosphere," Henning said. "It's been a very welcoming environment, and my team has helped me get adjusted to high school soccer."
"I love being able to work with such amazing players," Henning said. "They help me become a better player, and I couldn't be more grateful!"
"Before soccer season, I played club soccer during fall and winter," Henning said. "I also ran jv varsity cross country."
As much as Jamie loves soccer, she's not quite sure if she'll continue playing after high school. "I hope to continue until my senior year, but I'm not positive about college yet," Henning said. "I want to be able to focus more on school."
"Before a game I get kind of nervous," Henning said. "But if we win, I get really excited! It's always nice to see the team work together to make accomplishments. After every game, I always think of ways I can improve for our next one.
"We have practice everyday except Sunday's and game days," Henning said. "And we do conditioning at the end of practices."
Playing soccer since Jamie was just four, she couldn't be more proud to be on the PHS varsity soccer team.