We need to start reading more
Hang on for a minute...we're trying to find some more stories you might like.
As a senior, I've gone through the 3 general English courses and have read famous books like To Kill A Mockingbird, Ordinary People, The Great Gatsby, etc.
I've noticed I have only read a handful of books throughout my high school years that aren't required and know many other students can relate.
While educators around try to constantly remind us to read outside of class, as the stubborn teenagers we are, we often refuse. Whether it's because of the lack of time or lack of interest, it's evident that not many students now read as much as they did before they began high school.
With only a small amount of students who exceed reading more than ten books in the last 1-4 years (depending on their grade level), knowing the importance of reading is necessary.
PHS English teacher Alyssa Moreno was asked several questions about students reading outside of class assigned books. Here are her responses:
Why should students read things other than what they read in class?
"Reading helps students travel to alternate worlds through the setting of the books and helps them gain perspectives of people who are from backgrounds other than their own. Reading allows students to find comfort or guidance in the ways that others have dealt with problems similar to those they face on a daily basis, watching characters discover a path through the conflict and persevere through those roadblocks."
What would be the benefits of reading things other than what they are assigned?
"Having control over the books they are reading allows students to escape from everyday struggles and relax. Reading a lot can help students academically and socially because it builds up reading, writing, and speaking skills, as well as helps people understand those around them in a deeper way, being able to step into their life, as if in a story, and make connections."
Why do you think students don't read outside of class?
"I think that a lot of students feel that reading is time consuming and that they do not see the benefits of reading. I also think that they might not have been introduced to reading early on in their life or didn't have someone to motivate them to read for pleasure. Reading is a time commitment, but so is anything that you do in life. If you are interested and invested in something, you will find time to make it happen."
How do you think we can get more students to read?
"
Reading is a time commitment, but so is anything that you do in life. If you are interested and invested in something, you will find time to make it happen."
"I think that having book talks in class will increase students interest in books and present them with other texts they might not have heard of or considered picking up. I do book talks with my freshmen and there has been great response, drawing students into reading and encouraging them to pick up a book. When you find a good book, it can really spark a passion to read. I also think that allowing time in class for independent reading would help create lifelong readers, people who would look forward to the opportunity to read a book."
Do you think that when students read outside of class, it contributes to their writing?
"Reading outside of class definitely helps students with their writing because reading helps to increase vocabulary and helps students stretch their imagination which impacts their proficiency in composition. Reading good writing guides students in their own writing styles and structures even if you don't break down and analyze the text. You can also tell the types of stories that students read by looking at their writing, because you develop a writing style based on what you have seen in books and texts. Descriptive and creative writers picked up their styles from the books they read."
As a teacher, Moreno understands the value and importance that is reading for pleasure rather than by force.
As I asked my fellow peers about the amount of books they've read throughout their high school years, I received multiple, "I don't read" followed by a, "because it's boring."
I was astonished to have met two juniors who happen to be quite the readers and have read at least 20 (the most 40) books in the last three years. Explaining that it was simply because they found the books interesting, they recommended two books written by Christopher Paolini: Eragon and Inheritance.
Here are some other books which PHS students recommend:
The Things They Carried by Tim O'Brien
Lovely Bones by Alice Sebold
Eragon by Christopher Paolini
Inheritance by Christopher Paolini
Street Pharm by Allison van Diepen
Crank by Ellen Hopkins
Eleanor & Park by Rainbow Rowell
Wonder by Raquel J. Palacio
The Lightning Thief by Rick Riordan
Burned by Ellen Hopkins
The Help by Kathryn Stockett
The Lunar Chronicles by Marissa Meyer

About the Writer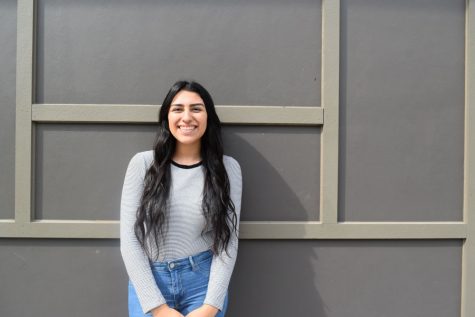 Lilibeth Arreola, Reporter
Lilibeth Arreola is currently a senior who happens to be in CPD, Foreign Exchange, Culture Awareness, and many more activities. Arreola aspires to major...