Thanksgiving spent with wonderful family
Hang on for a minute...we're trying to find some more stories you might like.
Thanksgiving gives us a chance to show thanks to the ones we love and care about the most. It's a special day to give thanks to the most important people in our lives, to remind them how much they mean to us.
Last winter break, my grandfather had the wonderful opportunity to visit my family and I from our country Azerbaijan. My grandmother, however, did not come at that time. Having stayed for just a few weeks, my grandfather fell in love with America, but not as much as being able to spend time with his other kids and grandchildren.
My parents and I try to visit family in Azerbaijan every few years, but we haven't visited for about the past four years. But there's nothing more I would've wanted than to have my grandparents visiting us, calling our home their home, even if it was for just a few months.
Having spent the past 14 years of my life in America, I have only celebrated one single holiday with my grandparents, which was New Years, 6 years ago. This year, however, is the first time we are celebrating Thanksgiving, Christmas, New Years, and even my birthday here together!
Thanksgiving is a day to talk about what we are thankful for. It is a day dedicated to spending time with loved ones. I think I speak for almost everyone when I say I am thankful for my wonderful family and the time we spend together. There is not a single object on earth that I would trade for being able to spend the next few months with my grandparents.
I never would've imagined my grandparents visiting us, it feels like I'm living in a beautiful dream that I never want to wake up from. I am most thankful for waking up every morning to see their beautiful smiles.
To everyone, may your Thanksgiving and rest of the holidays be full of joy, happiness, and giving thanks.

About the Writer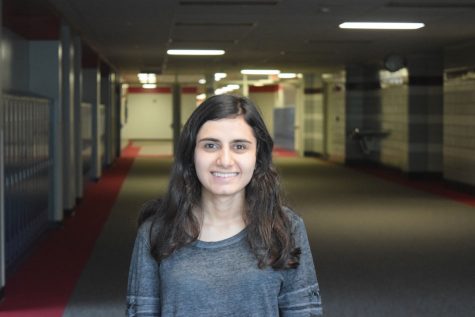 Fidan Malikova, Features Editor
Fidan loves playing the piano, tennis, and of course writing. She loves writing about journalism, fiction, and even poetry. This is her fourth year being...