Palatine Library needs more funding
Hang on for a minute...we're trying to find some more stories you might like.
The Palatine Public Library is asking for an increase in property taxes to gain better funding for urgent repairs. The referendum will be voted on April 2.
If passed, property taxes will increase by 0.075%. For the median value home in Palatine, the increase in annual taxes is about $52.
"The library building is 25 years old and needs over $5.8 million in the next 6 years to address capital repairs." Library associate Kaitlin Mathers said.
These repairs include roof replacement, updates to the HVAC system, and updates to light energy efficiency. These repairs are urgent and the current library budget is not enough to cover it all while keeping the library constantly open.
The library's funding has not increased in 44 years, that budget did not take into account the major repairs that are now necessary.  
"Without this funding, the library will be forced to reduce hours, services, and outreach," Barb Sorensen, Co-Chair of the Palatine Yes! Committee said. "It will buy fewer books and films. It will wait longer to update to the latest technologies."
If the referendum were to not pass the library would have to cut hours, services, personal, and more. This means fewer programs and longer wait times for books and movies.
Although a majority of the money will go to fixing the urgent problems at the library such as the roof, the remaining money will be used to update the library's technology and services.  
The Palatine Library District is the second largest in the northwest suburbs yet has the lowest revenue per person. Even if the referendum passes, Palatine will still be the lowest funded library in the northwest suburbs.
Although a majority of students at PHS cannot vote, Mathers says it is important for teenagers to know about the referendum because they are "a vital part of the community." The library has many services for teens, but many of those may be cut if the referendum does not pass.
"The most important thing that teens and adults can do is be informed," Mathers said.
About the Photographer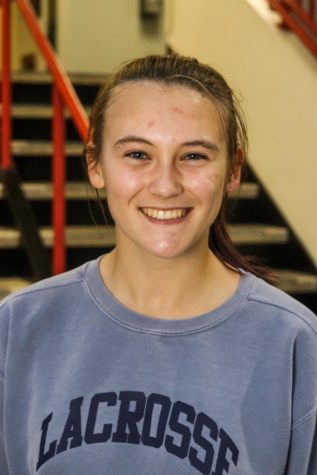 Jane Spencer, News Editor
Jane Spencer is currently a sophomore at Palatine High School and it is her second year doing Cutlass. Along with Cutlass she is also apart of Math Team...