Illinois closes schools for remainder of the year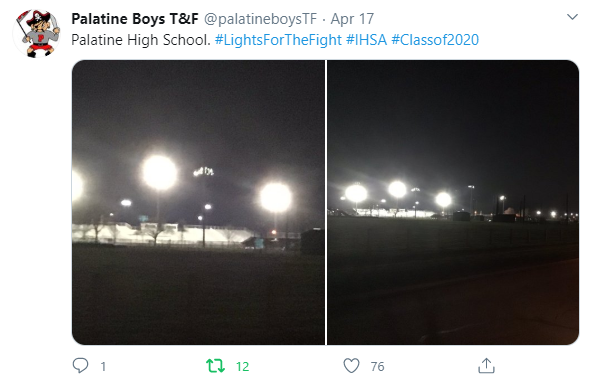 As the numbers of COVID-19 cases grow higher and higher each day, students wonder if they'll ever come back to school. Illinois had 1,140 cases on April 16, lower than typical but still a risky amount to end social distancing. High school seniors wonder if they will have prom and graduation this year. The answer was unveiled by Illinois Governor J.B Pritzker on April 17, 2020.
During a press conference Pritzker holds every day at 2:30 p.m, he announced that schools will be closed for the rest of the 2020 school year.
"The importance of our schools and our in-person school days is not just a question of tradition and sentimentality, as essential as those things are – the shutting of in-person classroom time also risks a drop in instructional time, an extended window in which students can potentially experience summer learning loss, and an educational landscape in which some districts have more experience with remote learning than others," Pritzker said.
"My reaction not going back to Palatine High School was fairly devastating,"  Kayla Parchim, a senior at PHS, said. "I knew from the start there was a chance we wouldn't go back. As cliche as it sounds, if I knew Friday was my last day as a [high school] senior, I would've smiled a little brighter and hugged everyone a little tighter. I'm lucky because my sister is coming next year [to PHS] so I'll come back but some of us won't." 
Parchim goes on to talk about how senior prom and graduation was a vital part of seniors wanting to grow up. She says they are heartbroken that they need to miss out on these events.
Chicago Mayor Lori Lightfoot has been suggesting the closures of schools for the past week. During news conferences, she urged that CPS should be closing their doors to keep students safe from COVID-19. In the light of this situation, Lightfoot hopes for students to have a stronger reconnection that students will have with each other, compared to those after summer break.
"It's our hope that, particularly once we come out of this, our youth are gonna need to be connected even more so than what happened during the pandemic," Lightfoot said. "Particularly if school is cancelled for the rest of the year."
Schools around the state have been preparing ways to represent seniors as they have missed opportunities during this time. Many schools are partaking in the movement called LightForTheFight by the Illinois High School Association. Schools are to light up stadiums for senior students and essential workers that are working throughout this time. 
"Our principal made a really touching video for all the seniors saying that everyone is thinking about us and that we will get through this together," high school senior Marta Glyvka said about her principal's efforts at Vernon Hills High School. "Knowing that someone is helping all the seniors really matters to all the people in my class."
PHS had their stadium lights on from 8:20 to 8:40 p.m. resuming every Friday night starting from April 17, 2020. In Chicago, Mount Carmel High School has already begun turning it's lights on from 8:00 to 8:20, since April 3, 2020.