D211 announces precautions for COVID-19
UPDATE March 13, 2020 During school on Friday, March 13, principals at all D211 schools announced schools will be closed the week of March 16 to clean schools. They will be using the four emergency days that are to be used as snow days. Students do not need to initiate the e-learning process during this week.
The COVID-19 Coronavirus epidemic has spread globally and has been altering plans for schools around the U.S. One of the most recent cases within the state of Illinois in the northwest suburb of Arlington Heights, east of Palatine. Hence, schools in Township High School District 211 are setting rules that are to be enforced if a student or their family is infected by the virus.
On Thursday, Feb. 27, D211 sent out an email to parents presenting what precautions they are setting to avoid the spread of the coronavirus in school.
"Following IDPH guidance, District 211 is advising that any students returning to the local community after having traveled to China stay home from school for 14 days from the student's return to the United States," said the email, signed by D211 superintendent Daniel Cates.
On Thursday, March 12, 2020, beginning at 7:30 p.m. , the D211 Board of Education had a public hearing at 1750 S. Roselle Road in Palatine to propose the idea of online schooling if a school within the district has to be closed due to the coronavirus. There are four emergency dates planned for days of deep cleaning within the schools where students would stay home and use Schoology, an electronic learning management system used by students in the district.
"We [Social Studies department members] were talking about the self quarantine policy and how we don't think that people really truly understand how many people you come in contact with during the day," Lisa Vosburg, a social studies teacher at Palatine High School, said. "I think awareness is the most important thing."
Along with the caution in the school environment, trips managed by D211 are holding off on payments for international travel due to the district overviewing what is to be done if the virus is in the final location of the flight. On Mar. 7, D211 announced all of their foreign summer trips are to be cancelled. 
The coronavirus is a flu-like illness with very similar symptoms like a fever and a cough. It originated from China and many travelers from the country have been returning with it. Most patients overcome the coronavirus. 
If you have any health related questions or concerns, please contact your school nurse's office. 
About the Writer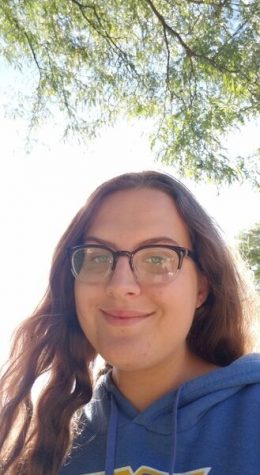 Monika Jurevicius, Sports Editor
Monika Jurevicius is a sophomore at Palatine high school and is involved in both Cutlass and Face. Jurevicius believes that good quality means putting...