PHS Principal Gary Steiger set to retire after 17 years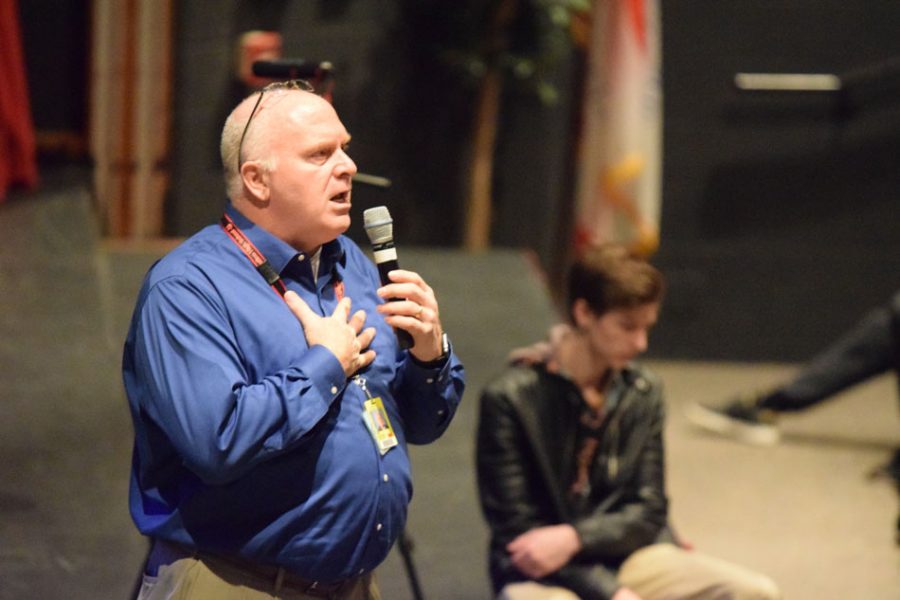 After 17 years of serving his community, Palatine High School principal Gary Steiger is retiring at the end of the 2018-2019 school year, much to the disappointment of Palatine students and staff. However, he assured me in our interview last week that, "Mr. Medina is going to be awesome" more than once, probably sensing the anxiety caused by his departure from the Palatine community. Rest assured, Pirates, it's going to be alright.
I began by asking what changes Steiger had made to Palatine High School that he found to be the most impactful/important on the student body. Among other things, he mentioned the new Media Center, the addition of Homeroom, and most recently, Equity Training being administered to 50 staff members at PHS. Undisputedly, Palatine High School is better since his tenure as principal.
"I certainly hope so, because that's my job, right? So, I definitely hope I am leaving Palatine better than when I found it. And I think the why, I hope, is we're more inclusive and there's more students taking more challenging classes."
In order to be more inclusive and to get students to take more challenging classes, which yields better results for student as well as overall school success, Steiger addressed a key issue:
"We think the key to somebody's success here at school is having relationships with each other."
He explained that students needed to have personal connections, not just with other students, but also with teachers and staff in order to be successful long term.
"We knew that there were some students that had no relationship with an adult here in the building," Steiger said. "So homeroom was just another opportunity to build those relationships."
As a result of the development of homeroom, Palatine has emerged as a vanguard among D211 schools. What used to consist of a script read "at the start of second hour every day" and what was apparently "not effective" and "not very personal" has since emerged into PTV and Shoutouts, both widely enjoyed weekly broadcasts.
Despite being incredibly saddened at Steiger's departure from PHS, the Palatine community has been more than supportive.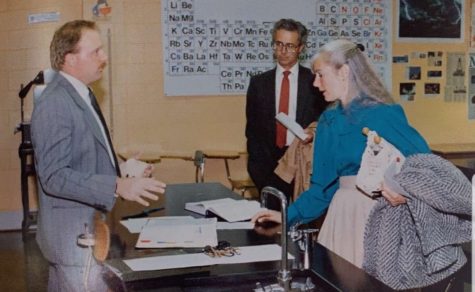 "The staff has been so gracious and nice," Steiger said. "And I guess I'd like to tell them that I think Mr. Medina is going to be awesome. And, he's going to pick up right where I left off and be better. He's going to make more things happen here and do things that I could never get accomplished. So, I'm really, really excited for Palatine High School."
One of the goals of the new administration, as it fits in with the new equity training, is to get students to be not only college and career ready, but also "culture ready" upon graduation. But that's a sneak peek into the 2019-2020 school year, so stay tuned for updates.
Then, knowing that high school administration couldn't be all butterflies and rainbows, I decided to ask Steiger if there was anything he would be looking forward to never having to do again. He responded almost instantly.
"Lockdown drills. It's horrible that you as a student, that we as adults, have to worry about somebody coming in and being stupid in our school, Steiger said. "I  look forward to not having to be a part of that. Know that it's still going to exist in this world yeah, but not having to be a part of it myself, because, you know, I have a 7 year-old grandson, who's right now my world, and to think that he has to go and know what that is all about is too scary."
Not surprisingly, most students tend to feel the same way.
Finally, before I concluded our interview, hoping to end on a high note, I asked Mr. Steiger to tell me about any plans he had for the future. Although he was uncertain overall, he did mention a few potential ideas.
"I love to cook. I mean, I'd love to work at a restaurant or something–"
"Really?!"
"Yeah, it's always been a dream kind of, but I don't know," Steiger said. "I'm going to find some way to keep working myself, maybe if it's just being Grandpa. At this point, I don't know what yet, but a lot of things that I'd love to maybe try."
While we can't be sure what exactly the future holds for Mr. Steiger, one thing is certain: Once a Pirate, always a Pirate.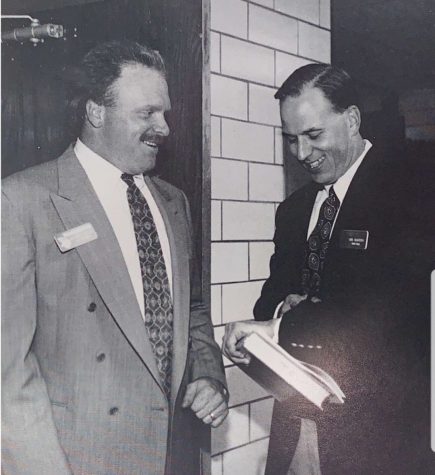 About the Writer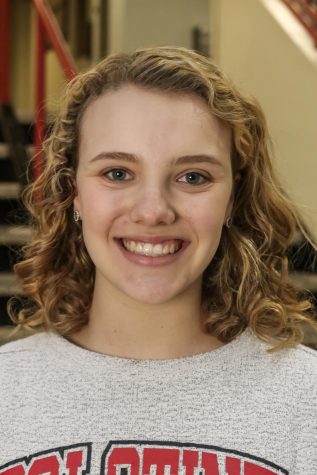 Nataly Panczyk, Features Editor
Nataly Panczyk is currently a senior at Palatine High School. She is involved in many activities in addition to Cutlass including Poms, Math Team, and...