Only freshman on girls varsity basketball
Hang on for a minute...we're trying to find some more stories you might like.
Elena Porrata, playing basketball since she was in 6th grade, is the only freshman on the girls' varsity basketball team.
Porrata says she misses the girls she used to play with, but likes the new team bonding. "It's very exciting to play varsity as a freshman," Porrata said. "At first I was nervous, wanting to do good right off the bat. I was a bit nervous when I found out I made varsity. It was a bit unexpected, especially for my first year in high school."
But as nervous as she was, she could always feel the team's atmosphere. "The girls are so supportive, lots of fun to be around, and we always have a great time together," Porrata said.
"The roughest thing we do in practice is when the team does conditioning, which is a lot dribbling and running," Porrata said. "But even during rough practices, I couldn't be more proud and excited to be on the team."
"At first I was nervous during competitions, wanting to preform at a high level, and wanting to prove people that I belonged on the team," Porrata stated. "But now I know that I don't have to prove anything to anyone except for myself, and that I'm good enough."
As nerve wrecking as the start of the season once was for her, Porrata has overcome that feeling and has become more unstoppable than before, wanting to play for the rest of high school and maybe even in college.
Porrata couldn't be more thrilled to be apart of PHS's varsity basketball team.
"And don't forget, go Pirates!" Porrata concluded.

About the Writer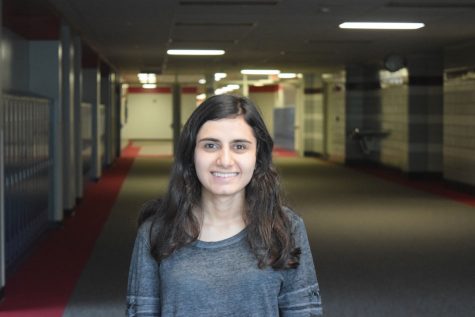 Fidan Malikova, Features Editor
Fidan loves playing the piano, tennis, and of course writing. She loves writing about journalism, fiction, and even poetry. This is her fourth year being...