Russell Horvath appears on Wheel of Fortune
Hang on for a minute...we're trying to find some more stories you might like.
After years of watching Wheel Of Fortune behind a television screen, Palatine High School art teacher Russell Horvath had the opportunity to appear on the show on Jan. 11.
"I've been watching wheel of fortune with my wife and kids for several years now, my son Jackson even had his second birthday party to be Wheel of Fortune themed," Horvath said.
For only a few hours of fame, the process of getting on the show took about two years. About a year and a half ago, the wheel mobile came to the Rosemont convention center to cast people. Horvath and his wife had showed up late, and all they had time to do was write their names on a piece of paper, telling a little about themselves, but they didn't have any time to talk to anyone there. They didn't think anything was going to happen since the convention didn't go the way they expected it to.
Six months later, Horvath got an email back asking him to audition, however, his wife was not called back at that time, but was later contacted to do a Disney themed Wheel Of Fortune for her audition. After both of the Horvath's full of Hollywood headshots, spinning the wheel, and solving puzzles, they were expected a call back after a few weeks.
"They said it'd only take a few weeks for us to get our callbacks, but after three months of not being contacted we had lost hope," Horvath said. "But then seven months had passed by, which was around the end of November, and we got an email saying they we were going to be contestants on the show!"
The Horvath's couldn't believe it. They were excited and happy because it was all just all so unbelievable.
The happy couple ended up winning a total of around $6,000 and a River Cruise in Germany.
"My favorite part about being on the show was being able to have a live experience, being behind the scenes was definitely a lot more different and interesting than watching the show on TV," Horvath said.

About the Writer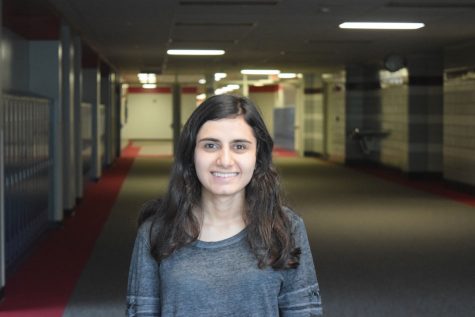 Fidan Malikova, Features Editor
Fidan loves playing the piano, tennis, and of course writing. She loves writing about journalism, fiction, and even poetry. This is her fourth year being...