NHL fans devastated by 2018 Winter Olympics men's hockey team
Hang on for a minute...we're trying to find some more stories you might like.
The 2018 Winter Olympics men's ice hockey team will not consist any NHL hockey players this year.
NHL hockey players are unable to compete due to the announcement stating that they will have no break for the Olympics.
"I think the realities of Olympic participation are more apparent to our Board now and I think it just leads to less enthusiasm about the disruption," Deputy Commissioner Bill Daly stated to Dan Rosen, a writer for NHL.com. "Quite frankly we don't see what the benefit is from the game standpoint or the League standpoint with respect to Olympic participation."
Since none of the NHL players are competing, we get to watch young college kids beat up old guys that just want to play hockey one last time…yay. The Men's Ice Hockey event is pretty much the World Juniors team meeting the old guys from the AHL and OHL.
"I don't think it's just about Canadians wanting to go to the Olympics. Every guy at the NHL level wants to represent their country at that level. If you ask me, I don't think you can really compare it to to the World Cup or the World Championships. The Olympics are a whole other thing," Chicago Blackhawks Captain Jonathan Toews said to reporter Mark Lazerus at the NHL All-Star Game.
Many players, coaches, and fans were devastated from the news.
I love watching the players from each country join forces to aim for the gold medal. Competing for their country is a way to show patriotism towards their countries, in the NHL they are representing their team.
"I believe it's a good idea because it's like how it used to be," Chiefs defenseman Hayden Schaedig said. "It will make the Olympics special and give the younger players a chance."
After talking with Hayden, I understand his point, but I think the youngsters will crack under pressure.
"
None of the players should have to choose between their professional team and their country's national team."
Still, I couldn't help but feel bad for the players because some of them would rather be in the Olympics than the NHL but if they choose the Olympics, then they would lose their jobs to play for three weeks every four years.
None of the players should have to choose between their professional team and their country's national team.
"We haven't had that discussion," Commissioner Gary Bettman said. "We're not even focused on it. It's not on the agenda, although the [International Olympic Committee] did say at one point if you don't go to PyeongChang, you can't go to Beijing. Whether or not they mean it, I don't know. But that's 4 1/2 years away, so it's not anything we're focused on."
After hearing about how they won't participate in the upcoming Olympics, I couldn't help but wonder if the NHL will participate in the future.
When asked about if the NHL will compete in the 2022 Olympics, the response was interesting due to what the International Olympic Committee stated.
Though, I understand the Olympic Games do nothing for the business side of the NHL. With no growth in advertisement and needing to reschedule the entire season, it's a lot of stress.
However, looking at how your players feel—the guys that make you money—don't you feel at least a little guilty?
"This is not just about me but all the NHL players who want to play and have a chance to win Gold for their country," Washington Capitals Captain Alex Ovechkin said. "Our countries are now not allowed to ask us to play in the Olympics. Me, my teammates and all players who want to go all lose. So do all the fans of hockey with this decision that we are not allowed to be invited. NHL players in the Olympics is good for hockey and good for Olympics. It sucks that will we not be there to play!"

About the Writer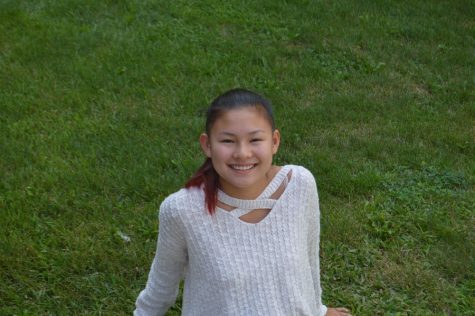 Abra Richardson, Reporter
Abra Richardson is an amazing and smart girl who enjoys writing. She has the intention to doing things well and wants to write about photography and sports....