Come to the Fiesta del Sol celebration!
Hang on for a minute...we're trying to find some more stories you might like.
Culture Awareness and Foreign Exchange will be hosting its annual Fiesta del Sol celebration on March 2, 2018.
An event filled with the fun and joy that Latin culture has to offer will take place in the East Gym of Palatine High School from 6:30pm to 9:00pm.

The fun is not only available to PHS students but to the community as a whole.
Parents will be able to celebrate the Latin culture they hold dear to their hearts and providing an activity station and piñata, children are sure to enjoy the evening as well.

This year, Culture Awareness has also managed to involve the community's beloved culture by reaching out to several groups.
From Barrington High School Latin American New Roots Club, to Harper College Latin Dance Group, and even DJ Filomar, the night will be filled with outstanding performances. Along with great dances to watch, Fiesta del Sol will also have vendors such as La Rosita and local homemade tamales.

All are welcomed and encouraged to come celebrate the Latin culture. Tickets for this unforgettable experience are $3.00, or for $7.00 you could get a ticket and Fiesta del Sol t-shirt will be provided.
Although, T-shirts are limited supply, so be quick to pick one up! Tickets will be sold during the whole week and at the door.

About the Writer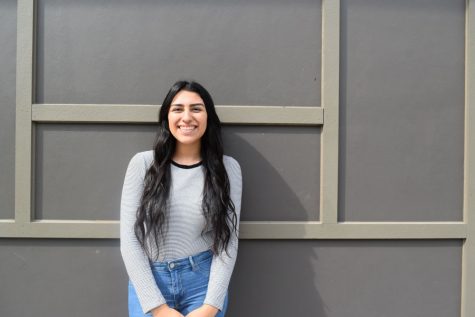 Lilibeth Arreola, Reporter
Lilibeth Arreola is currently a senior who happens to be in CPD, Foreign Exchange, Culture Awareness, and many more activities. Arreola aspires to major...