PHS remembers Courtland Cornelius
Hang on for a minute...we're trying to find some more stories you might like.
On Friday August, 31 the Palatine high school varsity football team played their first home game in honor of former student and teammate, Courtland Cornelius.
Courtland is remembered as not only an amazing athlete but also as a kind, caring, dependable, and dedicated friend. Whether you knew Courtland personally or on the field as football and track star, it was obvious to all, that Courtland was a loved and valued member of our community.
The Palatine high school football team dedicated their first home game of the 2018 season to Courtland. Students showed their support to the family and friends of Courtland by covering head to toe in Orange.
"The support and involvement of the students has been incredible," senior Gabby Paneral said. "While doing an amazing job of honoring Court, I also think they did a great job bringing attention to the Palatine Crisis fund and helping to fund that as well."
Students made and sold T-shirts, bows, and bandannas in order to raise money for Courtland's family and help the rest of the school to get some orange for the game.
"I hope that the community coming together is giving the people affected by the loss some comfort in knowing that people care and are ready to help," Paneral said. "The amount of support will not only help Court's family but will also hopefully be able to help families in the future who may go through a similar tragedy."
When a community can come together in support of a family amazing things happen. All fans, players, and students came together to show support for Courtland and in these difficult times the love and support shown is the most important thing to the community.
Courtland will forever be remembered, not only as an amazing football and track star but as a brother, son, friend, and amazing person.  

About the Writer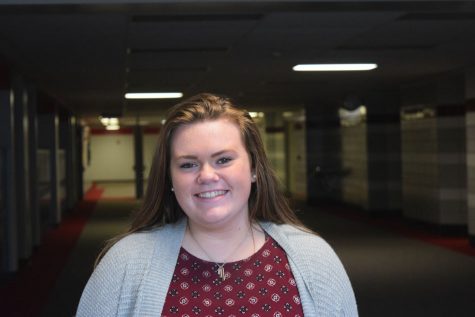 Caroline Philbin, Sports Editor
Caroline Philbin is a senior at Palatine who enjoys photography and journalism. She plans to attend Loyola University, Chicago with a major in journalism...