Zootopia fills audiences with laughter and excitement
Hang on for a minute...we're trying to find some more stories you might like.
Rather if you're a fan of comedy or adventure films, Zootopia is a must watch movie for everyone! Zootopia has given audiences quite a few laughs, with adventure from beginning to the end.
This movie is about the very first rabbit, Judy Hopps to become an officer in Zootopia. One of the most spectacular cities filled with peace, and a place where all animals of different breeds live together. Offcier Hopps starts with being just a meter maid, but she eventually sets out to find an animals missing husband.
She meets new friends on her adventure, and makes enemies as well. Judy's friend, the fox Nick Wilde at first lies to Judy and they don't quite get along. But as the movie continues, they earn each other's trust, respect, and friendship. They even end up going on an adventure to finish Judy's case!
Evidence gathered in the movie claimed that animals that were once wild in the past, will become wild again and predators will attack the prey in the society. Is this true? What got them to think this? Will Judy loose her friendship with Nick because she believes wild animals from the past will go savage again? Watch and find out!
Judy and Nick find out who to trust, and who not to trust, including each other.
The generalization of this movie is that you shouldn't think less of someone based on who you think they are, or what they look like. The message this movie is trying to persuade is that people will try to make others feel small, but nobody should give up on becoming who they really want to be just because of someone else's justifications. The movie proclaims that people will judge people, but how each individual takes the judgements can either make them stronger in their goal, or bring them lower to the bottom.
While some people could be big with a small heart, and others could be small with a big heart, nobody should judge them based on "how big they are," because size or apperance does not make a difference in anyone's personality. The movie did a really amazing job portraying that theme. The overall message was really spoken in this movie, and also put into a song called Try Everything  by Shakira that was played in the film.
This movie is for all ages, but parental guidance is recommended for smaller children. Overall, audiences loved the humor and happiness it brought to their children in the theater, having them applaude after it was over.
Anyone who is willing to see a humorous movie with a cute but important message should definitely see Zootopia. 

About the Writer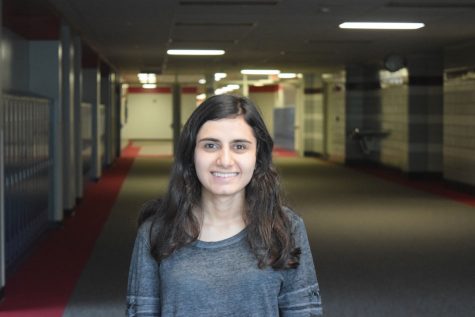 Fidan Malikova, Features Editor
Fidan loves playing the piano, tennis, and of course writing. She loves writing about journalism, fiction, and even poetry. This is her fourth year being...