Lord Huron is the perfect music for any occasion
Hang on for a minute...we're trying to find some more stories you might like.
"The Night We Met" by Lord Huron follows a beautiful rhythm and tempo, creating a song worth giving a listen to.
"I am not the only traveler
Who has not repaid his debt
I've been searching for a trail to follow again
Take me back to the night we met."
Known widely for their song "The Night We Met" (2015), which was featured in the hit Netflix show, "Thirteen Reasons Why", Lord Huron is an American indie folk band based in Los Angeles. The band took time to come together, however, as Lord Huron was created by Ben Schneider in 2010 as a solo project. Schneider recorded his first EP's all on his own, but slowly began to add members to help with instrumentals and vocals.
Their current band members are Ben Schneider (guitar and vocals), Mark Barry (drums, percussion, and vocals), Miguel Briseño (bass, keys, and percussion), and Tom Renaud (guitar and vocals).
"I took a little journey to the unknown,
And I come back changed. I can feel it in my bones."
Lord Huron offers a variety of songs for multiple occasions. The blend of powerful emotions but soft instrumentals provides a beautiful sound, perfect for hanging out with friends, studying, and everything between.
With finals fast approaching many students are looking for an artist to listen to while studying. A study by The University of Birmingham, England, shows that music can be effective in raising efficiency in repetitive work. Lord Huron offers ideal study music with their smooth indie folk base and calming lyrics.
Lord Huron albums and singles are available on Spotify, ITunes, and YouTube.
About the Writer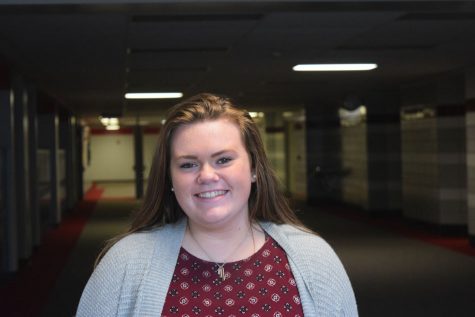 Caroline Philbin, Sports Editor
Caroline Philbin is a senior at Palatine who enjoys photography and journalism. She plans to attend Loyola University, Chicago with a major in journalism...